Disney+ Dream
Dieses Plugin ermöglicht euch Disney auf einer Dreambox One/Two zu nutzen.
Das Plugin "enigma2-plugin-vod" ist erforderlich, wird automatisch mit dem Installer installiert falls nicht vorhanden.
Film:
Serie:
Profile:
Suche:
Player: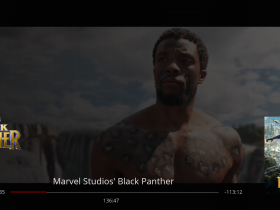 Soweit sollte dieses Plugin auch selbsterklärend sein.
To du Liste:
- Fortschritt bei Disney sichern
Installation:
Plugin wird über die Konsole installiert, ist auch Online Updatefähig, wenn eine neue Version ansteht.
wget http://disneydream.boxpirates.dynvpn.de/dreamos-installer.sh -O - | /bin/sh
Auf dem Feed für Disney+Dream befinden sich die Pakete aus dem folgenden Quellcode:
Alle weiteren Abhängigkeiten werden über die Image Feeds geladen.
Der eigentliche Support-Thread ist in folgendem
Board
zu finden.
Wie immer bei Probleme einfach melden, viel Spaß damit.
The post was edited 6 times, last by murxer ().